The GROW Executive Summit brings forward-thinking leaders together for high-level discussions tackling the critical issues facing today's controlled-environment greenhouse operations.
From presentations and panel discussions to roundtable sessions and networking, you'll gather both knowledge you can put to work now and the building blocks for a long-term plan. You will head back to your operation with tactics for running a sustainable, profitable business, along with innovative ideas and new perspectives on controlled-environment agriculture.
GROWERS LOUNGE - MEETUPS
12:00 pm – 5:00 pm
Grab lunch at one of the We-Ko-Pa Resort restaurants or cafes and meet up with fellow growers. Or, get your lunch to go and enjoy it in our GROWERS lounge.
The GROWERS lounge will be open throughout the afternoon for growers to meet up, network, have a light snack, work, participate in small Q&A discussions, and more!
This is YOUR space to kick back and relax with your peers before the event officially begins.
WELCOME TO THE GROW EXECUTIVE SUMMIT!
Join Us for A Special Desert Welcome Reception
We're kicking off the GROW Executive Summit with an evening of networking where you can connect with innovative industry leaders from top controlled-environment greenhouse operations.
We-Ko-Pa is a welcoming resort. It's an aspirational destination offering timeless splendor. Welcome conference attendees to this oasis with a networking reception in the beautiful surroundings of this luxury resort.
Industry Outlook: The 2023 Factors That Will Impact Your Business
Setting the Stage
Welcome to GROW Executive Summit 2022, the only greenhouse industry event that brings forward-thinking leaders from across the industry together for top-level discussions and presentations tackling the most critical issues facing today's controlled-environment greenhouse operations. 
In this morning session, we'll take a 360-degree look at the controlled-environment greenhouse market for the coming year with individual outlooks by crop, driving forces in consumer behavior, and the legislative and regulatory topics that will impact your business. 
  Janeen Wright, Editor, Greenhouse Grower
Green Industry Economic Climate and Forecast for 2023
Agricultural economist Charlie Hall will take a deep dive into the performance of the green industry and the economic factors such as supply chain challenges, rising input costs, and inflation impacting it over the past year. He'll predict what growers can expect in 2023 and share actionable steps operations can take to best position themselves for business success in the new year.
 Charlie Hall, Professor and Ellison Chair, Texas A&M University
Cannabis Industry Impacts Shaping 2023
A snapshot of the economic outlook, labor challenges, and other influences impacting the development of the cannabis market from the perspective of a long-time cannabis grower.
Robert Erwin, Director of Cultivation, Copperstate Farms
Vegetables Industry High Altitude View
A fresh view on the economics, challenges, and forces shaping the fresh vegetables market and sectors from an experienced vegetable grower's viewpoint.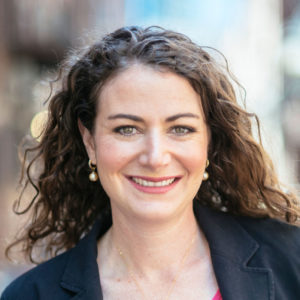 Michelle Klieger, Founder, Stratagerm Consulting
Consumer Behavior Statistics

Every CEO

Should Know in 2023

 
The driving forces that influence consumers' beliefs and purchasing decisions have changed rapidly over the years. Proactive companies make it a point to know what is driving these shifts to better understand what drives their sales.
You will come away from this session with insights into what recent research is telling us about consumer behavior, what are their motives and barriers to purchase, and what that means for your marketing strategy.  
Melinda Knuth, Assistant Professor Horticultural Science, North Carolina State University
Labor Market Regulations: What We Know, What You Can Do
Labor is the hottest topic on the docket, and amid the rush to find labor solutions, it pays for employers to keep a close watch on the constantly changing landscape of federal labor laws. There are some key regulatory changes developing in the labor area, particularly with H-2A wages and adverse wage rates, that all owners and employers need to be aware of.
This session will take a backward and forward look at where we are in the legislative process, how new rules and programs will influence your business, and what you need to be thinking about in the coming year.
Jorge Zamora, Associate General Counsel, Costa Farms
Does H-2A Make Sense for My Business?

 

 
To use H-2A or not use H-2A, that is the question. Labor availability has become a defining challenge for a generation of greenhouse operations. Programs such as H-2A have been a successful option for specialty crop producers, including greenhouse operators, but the expense and regulations involved with the program are leading some growers to reconsider its viability for their operations.
This session will take a deep dive into the complexities and economics of the H-2A program and help you understand its potential impact on your business growth. 
Troy Shumaker, Operations Manager, Manzana
The GROW Keynote Presentation
Supply Chain, Labor, and Profitability: The Three Pillars of Your Success in 2023
The GROW Executive Summit keynote builds on the morning's comprehensive Industry Outlook and sets the stage for the rest of the program covering three primary areas that will have the most impact on your business in the coming year.
But you are not completely at the mercy of outside factors. Supply chain, labor, and profitability are three areas where you can take decisive steps to deliver real results, both now and in the years ahead.
This premier keynote presentation will deliver actionable perspectives and strategies for successfully navigating today's unique business conditions. 
  Abe Van Wingerden, Co-CEO and Co-Founder, Metrolina Greenhouses
Set Yourself Up for Success in an Inflationary Market

 
After looking at the various aspects of input costs, pricing, supply chain efficiencies, this session brings all the elements together to help you create an action plan for your business success in today's rapidly evolving economic climate.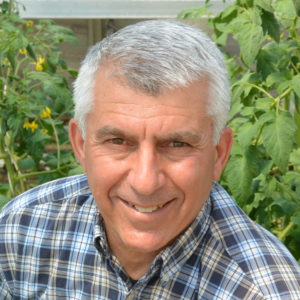 Peter Konjoian, President, Konjoian's Horticulture Education Services, Inc.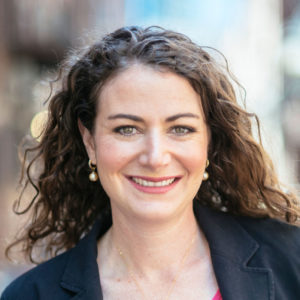 Michelle Klieger, Founder, Stratagerm Consulting
Value Acceleration: Command Top Dollar for Your Business

 
There is no better time than the present to start working on, as opposed to in, your business and building up its value. Whether you want to prepare for succession or sell your business – or simply know that you can – this session will review the eight elements that drive the value of a company in the green house industry and offer suggestions on how to increase the value of your business dramatically.
 Chris Cimaglio, Managing Partner and Co-Founder, BEST Human Capital & Advisory Group 
  Todd Downing, Managing Partner and Co-Founder, BEST Human Capital & Advisory Group
 Larry Turow, Managing Director, Pivotpoint Business Solutions
It's Time to Put Talent First

 

 
Success in maintaining a fully staffed and motivated workforce in 2023 goes beyond the basics of hours and wages. Progressive operations are looking at new benefits and other innovative strategies to attract and keep employees at all levels.
Our panel will share their best ideas and real-world strategies and solutions for talent management that you can apply this season with your own workforce. 
Moderator:
 Julie Hullett, Managing Editor, Greenhouse Grower
Panelists:
Brian Cook, President, Local Bounti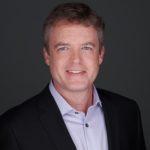 Ryan Douglas, Founder, Ryan Douglas Cultivation
 Todd Downing, Managing Partner & Co-Founder, BEST Human Capital & Advisory Group
Geneiva McNeale, Training and Development Manager, Metrolina Greenhouses
GROW Networking Dinner
Keep the conversations flowing! Join us at the Ahnala Restaurant for cocktails and dinner.
Supply Chain Shakedown
The supply chain issues that exploded in 2020 continue to impact virtually everything we do, at home and in our businesses. We're devoting this morning's session to a deep-dive, interactive program focused on the supply chain.
You'll learn from experts both within and outside the greenhouse industry, as well as take part in a dynamic group discussion that will share your experiences, answer your questions, and present new solutions and tools you can use in 2023
 Brian Sparks, Senior Editor, Greenhouse Grower
Supply Chain Optimization Is No Longer Optional

 

 
The ongoing economics of the last three years have brought more uncertainty to supply chain costs than ever before, from freight to logistics to inventory management, labor, and more.
You will leave this session with a playbook of effective solutions for operating your supply chain at peak efficiency while minimizing costs.
 R.J. Romano, Managing Director & Supply Chain Advisory Practice Leader, BDO Consulting
Beyond the Greenhouse: Tools, Tech, and Trends Shaping the Future of Supply Chain Management
The innovations, logistics tools, and technology shifts of today are making their impact felt on the supply chain in virtually every industry.
In this session, you will learn about developments happening beyond the greenhouse market that you can put to work at your operation to gain efficiencies in your own supply chain.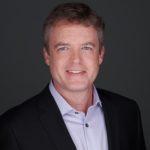 Ryan Douglas, Founder, Ryan Douglas Cultivation
Supply Chain Outlook: Real-World Solutions for 2023

 
Incredible insights can be gained from seeing what is driving success at other companies that can inspire innovation at your own.
In this energetic and interactive session, we'll look at several end-to-end supply chain developments, and you'll be a critical part of the discussion in this mini-workshop format tackling ideas that are working as well as areas where we can all improve. 
 Dave Malenfant, CEO, MDM Consulting
2023 Vision: Bringing It All Together

Now that we've had a comprehensive view of the current state of greenhouse markets and taken a deep dive into three impacting areas — labor, supply chain, and profitability — critical for business growth, let's look at next steps and to the horizons where great opportunities may lie.
 Janeen Wright, Editor, Greenhouse Grower
The GROW Conversation LIVE
Learn from your peers. Our panel of greenhouse grower executives share their insights in a candid discussion on their top takeaways from the GROW Executive Summit and their own perspectives on what makes a successful greenhouse business in 2023 and beyond. 
Moderator:
 Janeen Wright, Editor, Greenhouse Grower
Panelists:
  Abe Van Wingerden, Co-CEO and Co-Founder, Metrolina Greenhouses


  Mike Vallafskey, CEO, Dan and Jerry's Greenhouse
  Brian Cook, President, Local Bounti
 Robert Erwin, Director of Cultivation, Copperstate Farms
Get GROW Executive Summit Updates
Want to stay up-to-date with the GROW Executive Summit? Sign up TODAY to learn about exciting new developments on the program, speakers, and other valuable resources for your greenhouse operation.