Adapt. Excel. SUCCESS!
First GROW Executive Summit Engages Top-Level Leaders Across the Industry
We launched the first GROW Executive Summit with a mind to gather forward-thinking executives across the controlled-environment sector. And the premier event was a success beyond what we anticipated—and we think big!
On December 7 and 8, leading industry executives gathered in Charlotte, N.C., for the inaugural event that kicked off with a reception and tour at the NASCAR Hall of Fame. Then we shifted into two days of education, networking, and idea sharing.
GROW Executive Summit attracted the Who's Who and delivered curated content for senior-level managers. Engaging sessions addressed economic and market trends, emerging technologies, and what's ahead for modern greenhouses. We addressed the Immediate, Intermediate, Ultimate, and Emerging perspectives—and the feedback we're getting from attendees, sponsors, and vendors is: Let's Do This—AGAIN!
Thank you for joining us—and if you missed this year, sign up to be updated on the next GROW Executive Summit.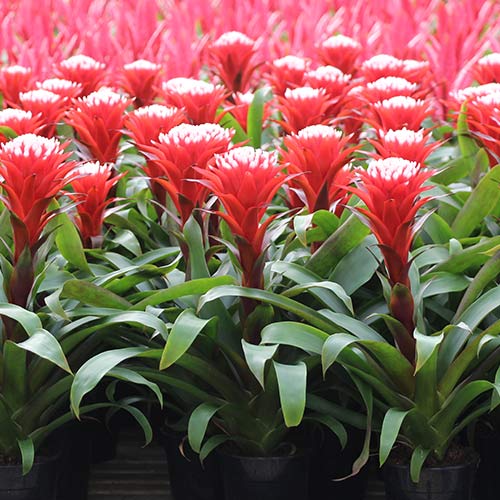 Executives in the controlled-environment ornamental, vegetable, and cannabis greenhouse businesses. You'll engage with senior-level managers and thought leaders who are invested in tackling what matters most to your operation.
For more than a decade, the Greenhouse Grower ℠ GROW Initiative has served as the industry's leading forum for greenhouse grower leaders. GROW is a platform for idea exchange, relationship building, real talk about business challenges, and focused, strategic discussions about what's coming down the pike.
The GROW Executive Summit takes this concept to the next level as the only venue in North America that brings together leaders across the entire controlled-environment specialty crop spectrum.
These thought leaders will gather for two days of education, discussion, and high-impact networking to help tackle the most critical issues facing today's controlled-environment greenhouse operations.
Coming out of a turbulent 24 months that only heightened interest and demand for the product you produce, now is the time to gather with other decision-makers who are innovating to advance their greenhouse businesses.
At GROW Executive Summit, you can Expect to:
Refresh your focus and prepare for long-term strategic planning.
Build strategies to thrive in the post-pandemic environment and beyond.
Convene with a select group of greenhouse executives across the full spectrum of production.
Gain inspiration from an engaging program that blends seminars, roundtables, open discussions, and face-to-face meetings.
Learn how your successful greenhouse industry peers operate and share your own insights.
Meet and learn from leaders of other industries who will introduce their innovations and systems so you can borrow concepts to add to your greenhouse playbook.
GROW Executive Summit Advisory Board