Controlled-environment greenhouse operations are evolving fast
Who do you trust for business management strategies and operational insights that will position your business for tomorrow and beyond?
Greenhouse Grower presents the first-ever executive-level gathering for modern greenhouse operators across all sectors. It's a fresh format: two days, coming together with a select group of your peers — owners and senior leaders of greenhouse businesses — all managing through similar challenges and looking for profitable opportunities.
Attendees at the GROW Executive Summit are active participants in the program. You'll leave with creative new ideas, real market insight, and a firm grasp of strategies and technologies that will advance your business.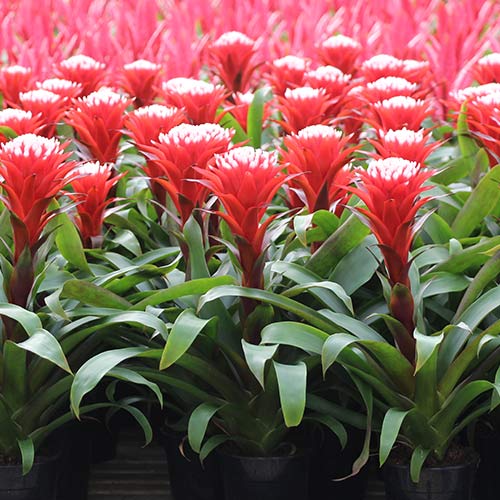 Executives in the controlled-environment ornamental, vegetable, and cannabis greenhouse businesses. You'll engage with senior-level managers and thought leaders who are invested in tackling what matters most to your operation.
We consider the health and safety of everyone at GROW Executive Summit a Top Priority.
For more than a decade, the Greenhouse Grower ℠ GROW Initiative has served as the industry's leading forum for greenhouse grower leaders. GROW is a platform for idea exchange, relationship building, real talk about business challenges, and focused, strategic discussions about what's coming down the pike.
The GROW Executive Summit takes this concept to the next level as the only venue in North America that brings together leaders across the entire controlled-environment specialty crop spectrum.
These thought leaders will gather for two days of education, discussion, and high-impact networking to help tackle the most critical issues facing today's controlled-environment greenhouse operations.
Coming out of a turbulent 24 months that only heightened interest and demand for the product you produce, now is the time to gather with other decision-makers who are innovating to advance their greenhouse businesses.
At GROW Executive Summit, you can Expect to:
Refresh your focus and prepare for long-term strategic planning.
Build strategies to thrive in the post-pandemic environment and beyond.
Convene with a select group of greenhouse executives across the full spectrum of production.
Gain inspiration from an engaging program that blends seminars, roundtables, open discussions, and face-to-face meetings.
Learn how your successful greenhouse industry peers operate and share your own insights.
Meet and learn from leaders of other industries who will introduce their innovations and systems so you can borrow concepts to add to your greenhouse playbook.
Leading the Greenhouse Business of Tomorrow… Today
In this dynamic keynote presentation, Jonathan Webb, founder and CEO of AppHarvest, will share insights on navigating growth during challenging times, and how to build a strategic management plan that not only sets the mood for change and collective responsibility but also communicates the perspective and goals that can help turn your vision into reality. You will learn how he applies these principles at AppHarvest, and how you can apply them in your business, too.
GROW Executive Summit Advisory Board